Snowboard
Rentals & Instruction
Rent & Learn Sandboarding
Learn sandboarding here at Desert Adventure in Huacachina. Sandboarding is fun and many people visit Huacachina, just to try sandboarding. Sandboarding is really easy to learn. Basically, you just try and ride it out, but If you fall down, just get up and try again. Well, there is a little technique behind it all, but it is not too hard to learn, and we will give you the basics about it. Most beginners just lay down on the sandboard, and slightly open their legs to use them for stability and also for brakes. On the other hand, an experienced sandboarder or snowboarder doesn't want to hear anything about brakes and wish to go as fast as possible since sandboarding is quite a bit slower than snowboarding. It is a lot safer too. Come on and give it a shot, and get out there and have some fun!
Price: $5 Snowboard Rentals
Price: $2 Sandboard Rentals
Note*
Sandboards are FREE with buggy trip purchase.
What to Expect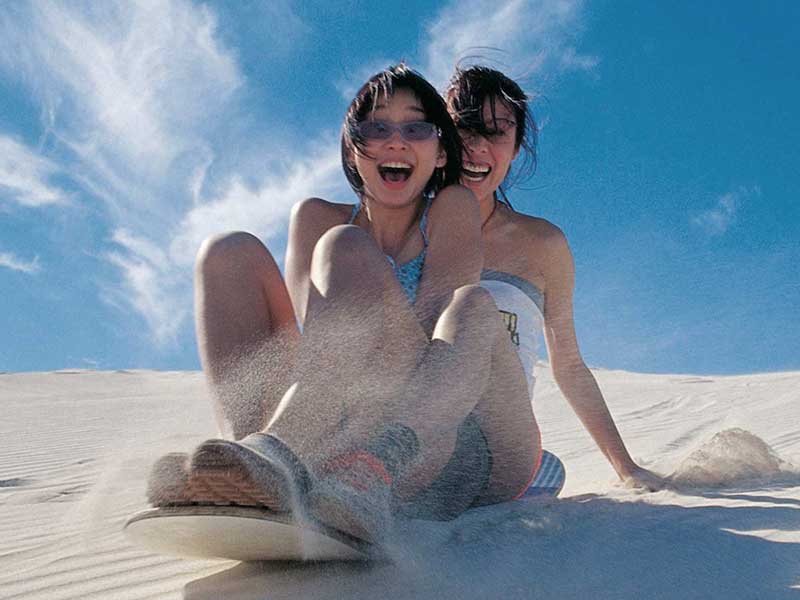 Fun
You don't have to be experienced in sandboarding, or snowboarding to have fun here in the Dunes of Huacachina. You will have fun sandboarding no matter how you try it. Come rent your board today!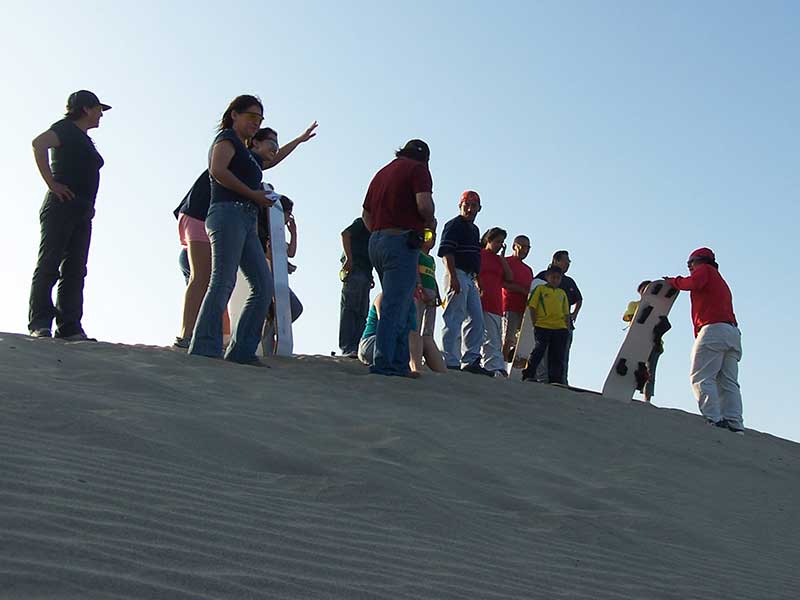 Instructions
We do give sandboarding instructions and you can count on us to give you the best experience possible. Come and learn what sandboarding is all about. It's fun, and you will be glad you tried sandboarding.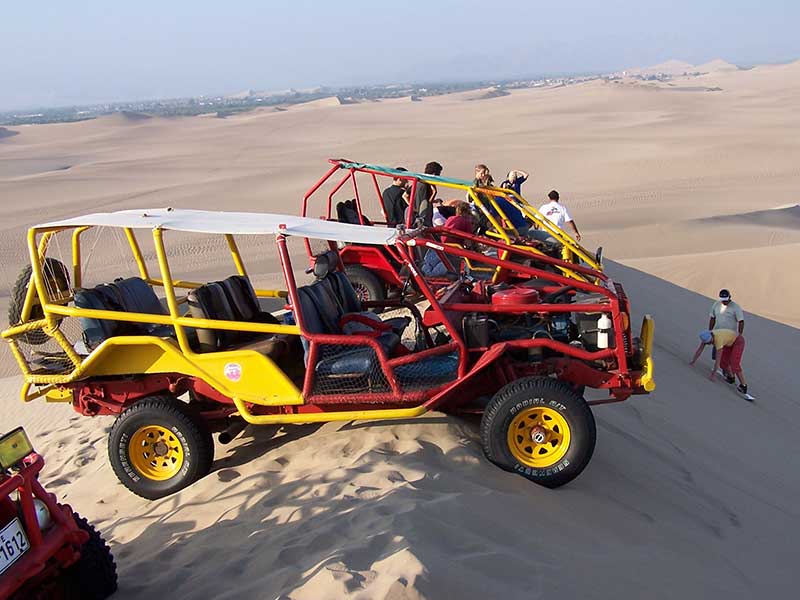 Buggy Ride
You can rent a sandboard or a snowboard and walk up the dunes, or you can go with us on a dune buggy ride and we will take you to the top of some of the very best dunes in Huacachina for sandboarding.