Desert Camping
In Huacachina
Go Camping
The desert is a great place to camp because of its clear and starry skies. First we take you on a Dune Buggy Sunset Tour where you can take pictures and try Sandboarding, then we will bring groups of tourists, friends, high school trips, or couples to a well chosen camping spot in the middle of the desert. It is a place surrounded by dunes and is protected from the wind and is far away from any city lights, which is why you can virtually see every star in the sky. Here we will cook you a special BBQ meal by a campfire. The meal includes beef and vegetable kabobs, chicken, sausage (chorizo), salad buffet, corn on the cob and potatoes. We will prepare a pisco cocktail, which is very tasty . We'll leave the next day at 6:30am-8:00am depending on individual schedule. Camping equipment is included, but if you need a sleeping bag it is $8 extra to pay for it's cleaning fee.
Price: $65 / $105 person
What to Expect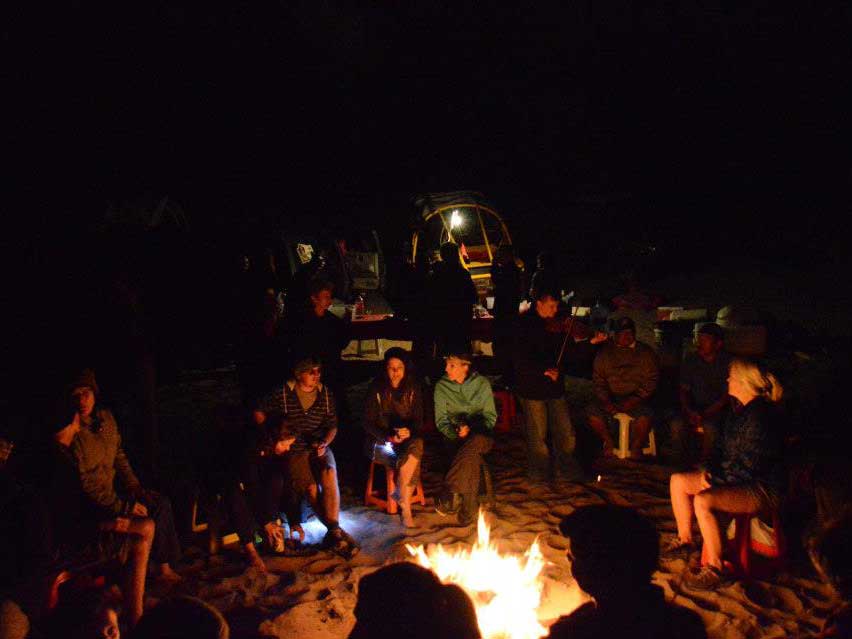 Good Times
Camping is fun, and it's a great way to kick back and relax and enjoy yourselves. Sit around the camp fire or take a stroll under the stars. It's your time to do what you like best.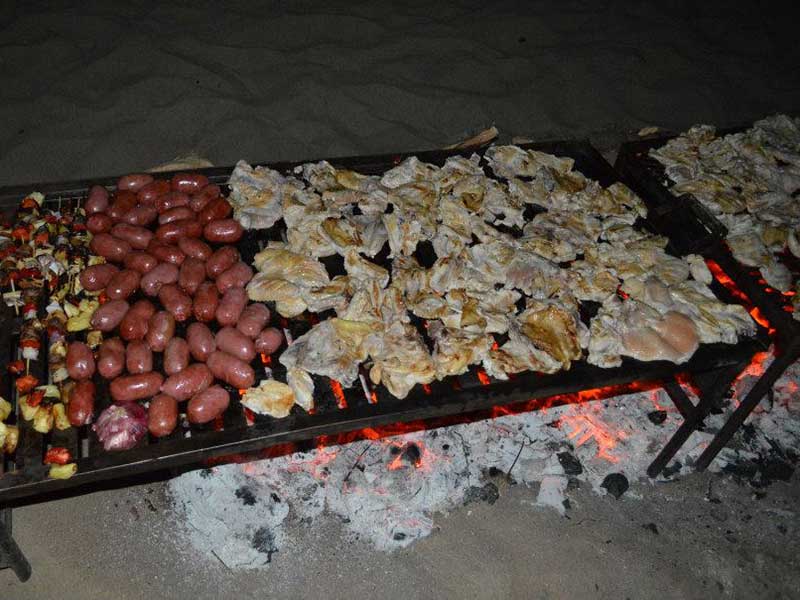 BBQ Dinner
We will cook up a real tasty BBQ dinner for you and your guests. We have lots of grilling experience and know how to prepare a great meal that is sure to satisfy your taste-buds.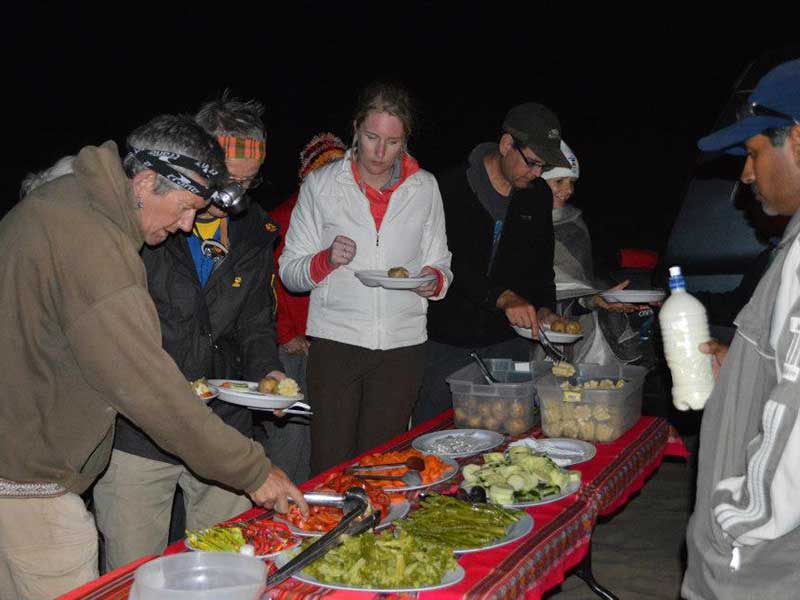 Preparation
We make sure that we bring all the necessities to provide an experience that lacks nothing. You will truly enjoy your desert camping experience with us here at Desert Adventure.