It's All You
This tour is great for people who want to do a very soft, relaxed tour without plummeting through the dunes, or for people with more of a focus on photography. If soft, relaxing, and smooth sailing is not your intentions, we can pump up your adrenaline level too. This tour option is also perfect for people who cannot participate in the evening group tour because of bus schedules or time restraints. We have several small dune buggies (2-4 seaters) which do private tours. These tours are more expensive than the group tours because we have almost the same expenses for a fewer amount of people and the tours duration is 1 hour with sandboarding or 40 minutes for those who want to do a private tour without sandboarding. This tour can be done at any time during the day with a previous reservation, but before 3pm because then the drivers are always doing the group tours afterwards. If you would prefer to do a private tour, there is a 2 person minimum fee.
Price: $30 / person
What to Expect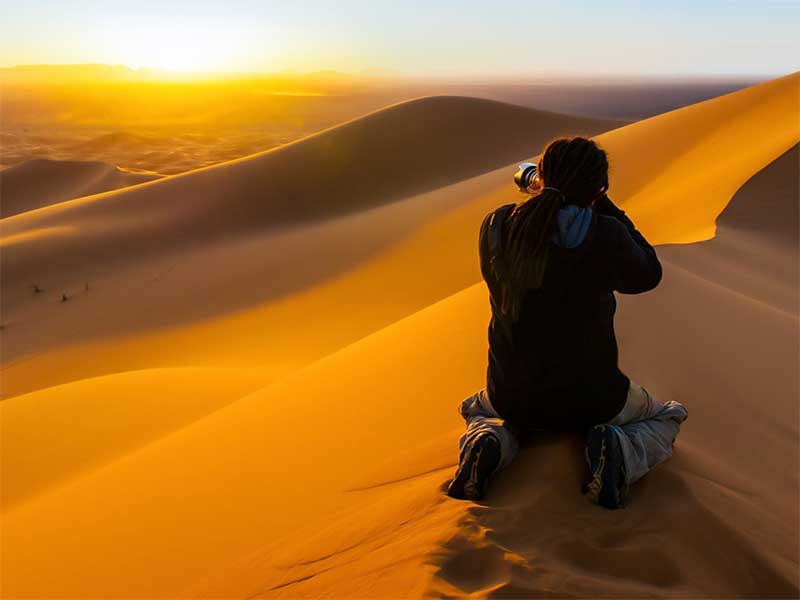 Photography
We will take you deep into the dunes, where you will have the opportunity to take beautiful pictures of Peru's gorgeous dunes of Huacachina. Enjoy!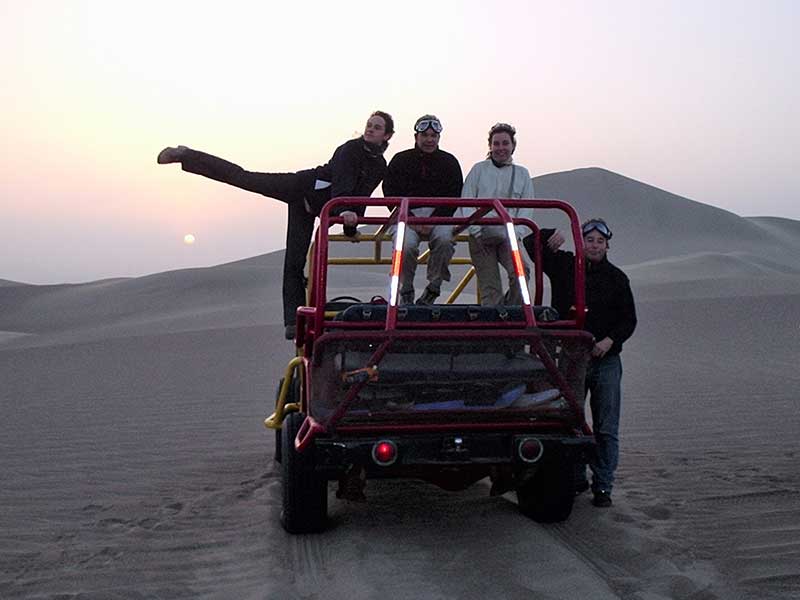 Relaxation
We offer private tours so you can share some special time with the people you enjoy the most. These tours are perfect for couples, or large groups. You decide!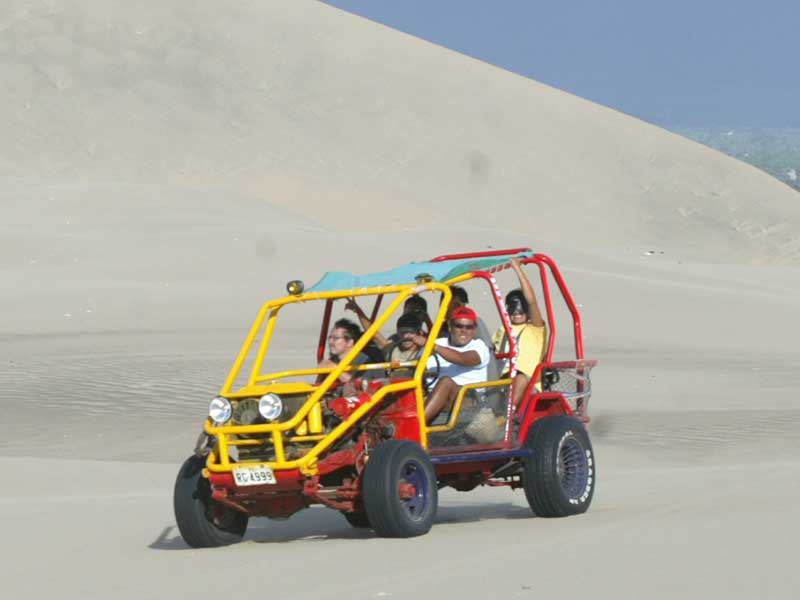 Control
If your not an adrenaline junky, our private tours are designed for you. We will configure a dune buggy tour that fits your lifestyle. Get signed up today!