Dune Buggy Rides
in Huacachina
Tour Information
The only group dune buggy tour that goes out during the day, departs in the afternoon from 4pm-6pm or 4:30-6:30pm depending on the season. This is because the desert's temperature is not so hot, and it is timed so that you are able to see the sunset over the landscape of desert dunes before returning to Huacachina. This is a great time to take some nice sunset pictures in the desert. The dune buggies you will be riding in are most likely going to be 10 seaters depending on reservations. On this buggy tour you will go on a 20k route approximately through the desert, making several stops so you can try sandboarding, take pictures, and to watch the sunset.
Sandboarding is a sport that you can do with little or no experience. You can go lying down on the board and using your feet to break (or not!). If you have lots of experience in snowboarding, you may want to rent a snowboard with bindings and boots because you can do curves better than with a traditional wooden sandboard. If you would like to rent a snowboard, make sure to tell us, before we leave Huacachina to go sandboarding.
Price: $25 / person
NOTE*
We rent snowboards with boots of all different sizes.
Inquire before leaving Huacachina.
What to Expect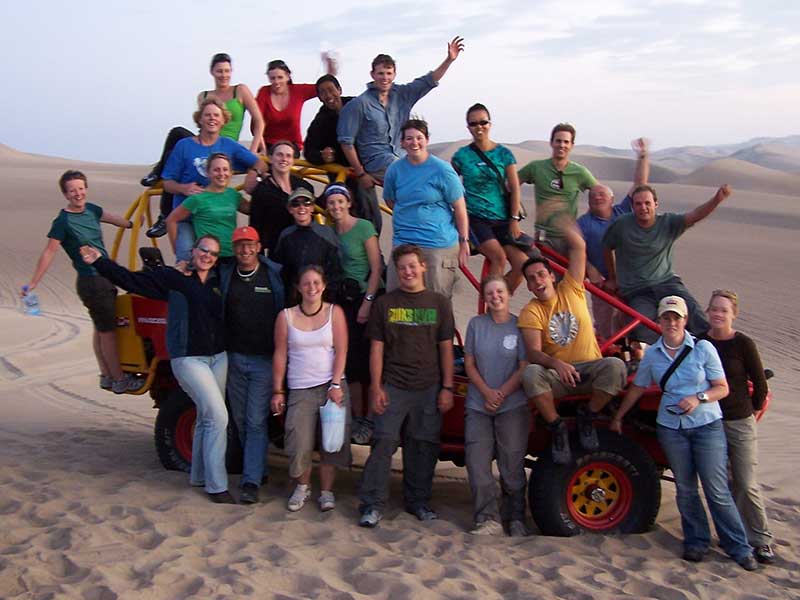 Group Fun
This trip is a great way for the whole group to have fun. Nothing is better than some action packed fun while on vacation. Don't go back to your office job without going on this dune buggy adventure tour.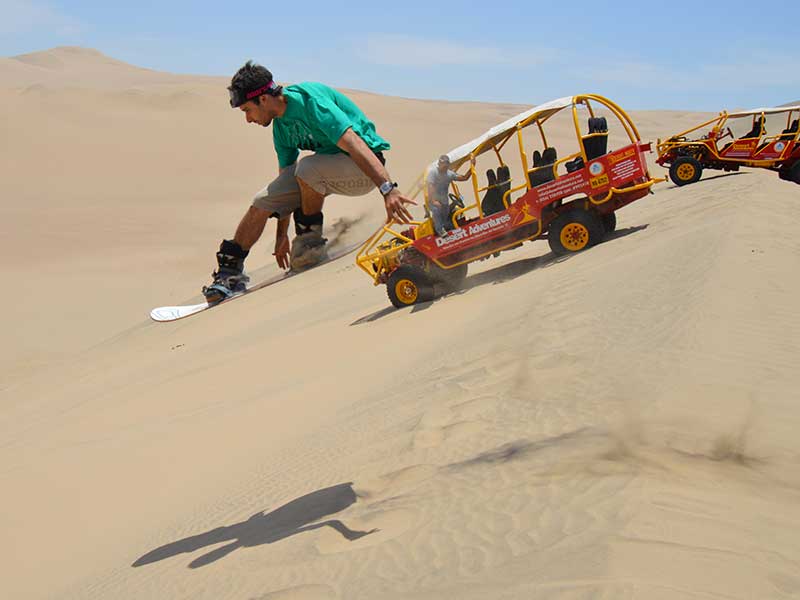 Sandboarding
Sandboarding is part of this adventurous buggy tour, and if you have experience or not, you can enjoy this sport. It's fun and we are sure that you will be glad that you gave it a shot.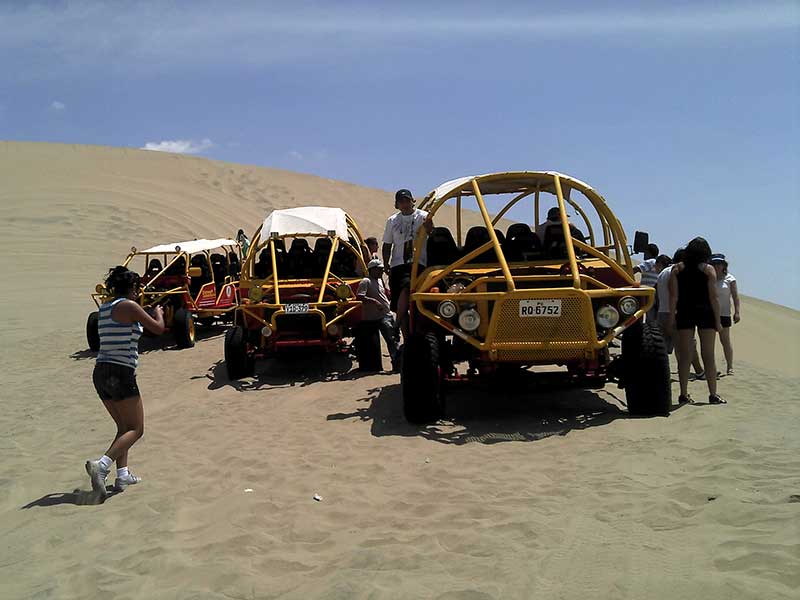 Scenery
The Desert is such a beautiful place and we will take you into the heart of it all. You'll be able to see for miles in all directions. It is truly a unique and enjoyable experience. Get signed up today!